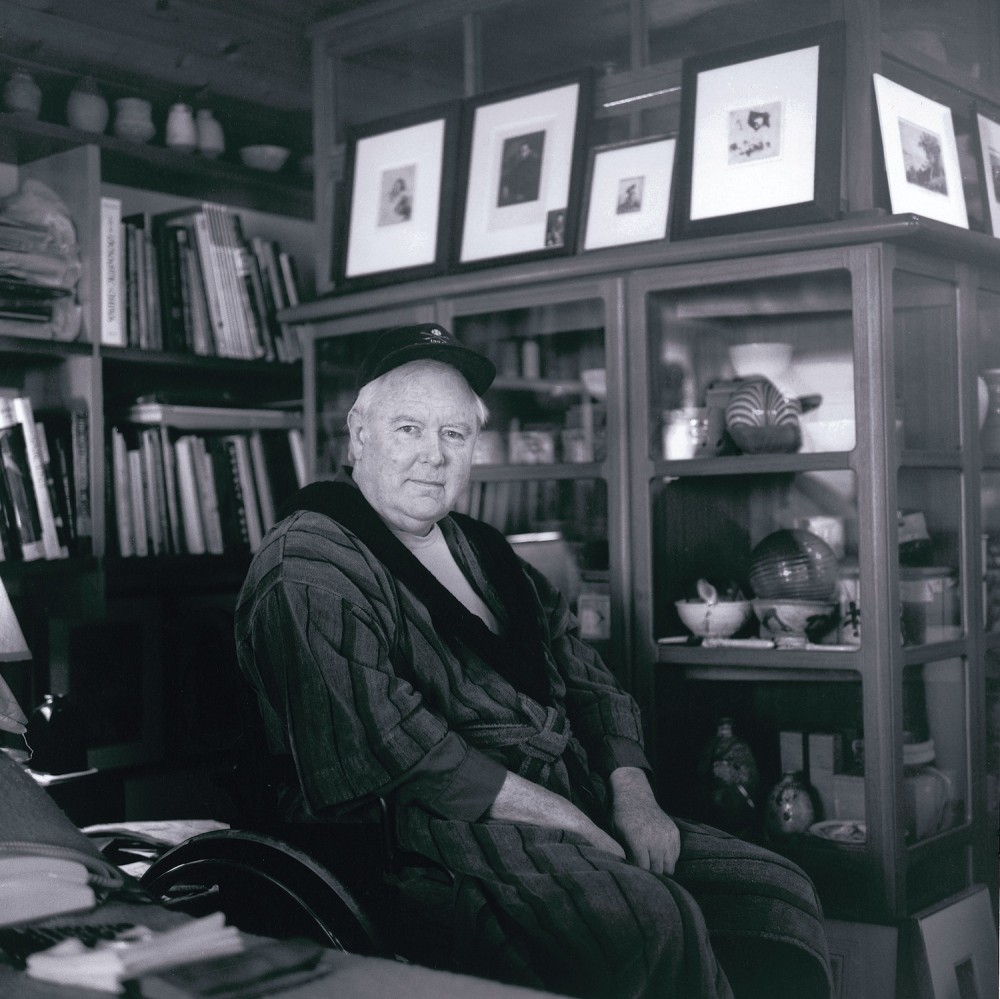 Dan Flavin was born in 1933 in New York City, where he later studied art history at the New School for Social Research and Columbia University. His first solo show was at the Judson Gallery, New York, in 1961. Flavin made his first work with electric light that same year, and he began using commercial fluorescent tubes in 1963. Fluorescent light was commercially available and its defined systems of standard sized tubes and colors defied the very tenets of Abstract Expressionism and Pop Art, from which the artist sought to break free. In opposition to the gestural and hand-crafted, these impersonal prefabricated industrial objects offered, what Donald Judd described as "…a means new to art."[1] Seizing the anonymity of the fluorescent tube, Flavin employed it as a simple and direct means to implement a whole new artistic language of his own. He worked within this self-imposed reductivist framework for the rest of his career, endlessly experimenting with serial and systematic compositions to wed formal relationships of luminous light, color, and sculptural space.
Vito Schnabel Gallery presented Dan Flavin, to Lucie Rie and Hans Coper, master potters in St. Moritz from December 19, 2017 — February 4, 2018. The exhibition featured nine light pieces from the series dedicated to Rie, nine works from his series dedicated to Coper, and a selection of ceramics by Rie and Coper from Flavin's personal collection.
Major solo exhibitions of Flavin's work have been presented at the National Gallery of Canada, Ottawa; Staatliche Kunsthalle, Baden-Baden; St. Louis Art Museum, Missouri; Morgan Library and Museum, New York; and Dan Flavin: A Retrospective, an international touring exhibition that included the National Gallery of Art, Washington, D.C.; Modern Art Museum of Fort Worth, Texas; Museum of Contemporary Art, Chicago; Hayward Gallery, London; the Musée d'Art Moderne de la Ville de Paris; Los Angeles County Museum of Art; and Pinakothek der Moderne, Munich. Permanent, large-scale installations of fluorescent light can be seen at the Dan Flavin Art Institute, Bridgehampton, New York; Dia:Beacon, New York; Chinati Foundation, Marfa, Texas; and Chiesa Rossa, Milan. Flavin died in 1996 in Riverhead, New York.
[1]Michael Govan, Dan Flavin: A Retrospective (New York: Dia Art Foundation, 2004), 13.