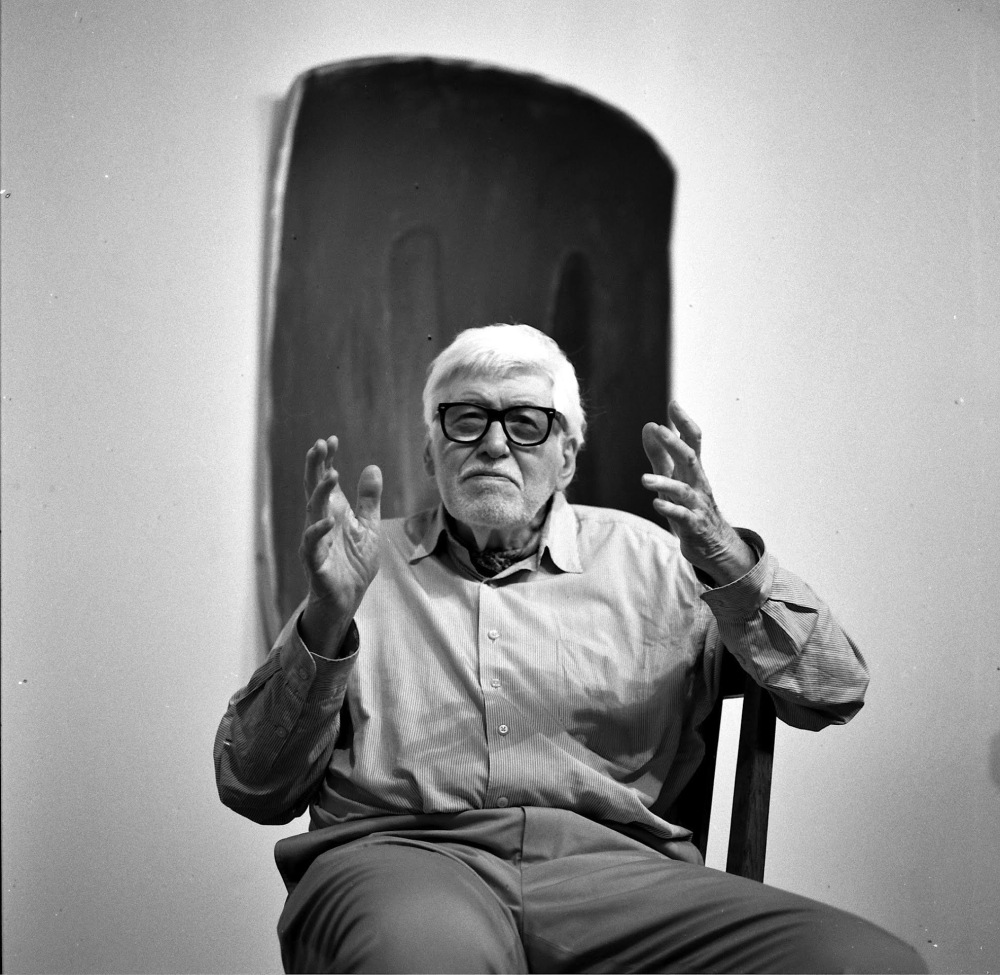 Ron Gorchov, born in Chicago in 1930, was an American artist who began working with curved surface paintings in 1967. He created his first shaped canvas work in Mark Rothko's studio. Gorchov was best known for helping to spearhead the shaped canvas movement with his bowed wooden frames, resembling saddles or shields, stretched with linen or canvas and marked with simple shapes of thin paint providing chromatic contrasts. As part of a group of artists in New York in the 1960s and '70s including Frank Stella, Richard Tuttle, Blinky Palermo, and Ellsworth Kelly, Gorchov pushed painting to its extreme, defying Greenbergian formalism. Becoming a sort of hybrid between painting and sculpture, the warped edges of Gorchov's canvases created new dimensions and depth, disorienting the viewer's perception.

Gorchov was the subject of the first solo exhibition that Schnabel curated in 2005. At that time, Gorchov's work had not been presented in over a decade, and the show led to a resurgent interest in his work, including a solo exhibition the following year at MoMA PS1. Since then, Schnabel has exhibited Gorchov's work in both New York and St. Moritz. Schnabel also curated an exhibition of his paintings at Sotheby's S|2 in London in 2015.

Gorchov's paintings are included in many prominent collections, including the Metropolitan Museum of Art, New York; Museum of Modern Art, New York; Whitney Museum of American Art, New York; Detroit Institute of Arts, Michigan; Solomon R. Guggenheim Museum, New York; and the Everson Museum of Art, New York.